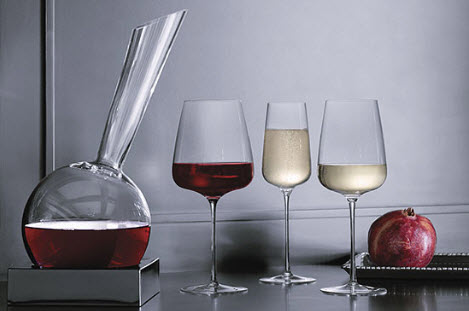 Italesse glasses combine contemporary designs, Universal shapes and lightweight glass for extraordinary balance and outstanding performance.
Machine-made and mouthblown glasses are made in Europe from lead-free crystal, and are available in 3 Universal shapes: Red Wine, White Wine and Sparkling Wine. You'll be amazed at the thinness and beauty of these glasses. Don't let glass separate you from your wine!
Polycristal unbreakable glasses offer exceptional clarity, no seams and are dishwasher safe.  Available in 2 shapes, for red wine and for white wine.