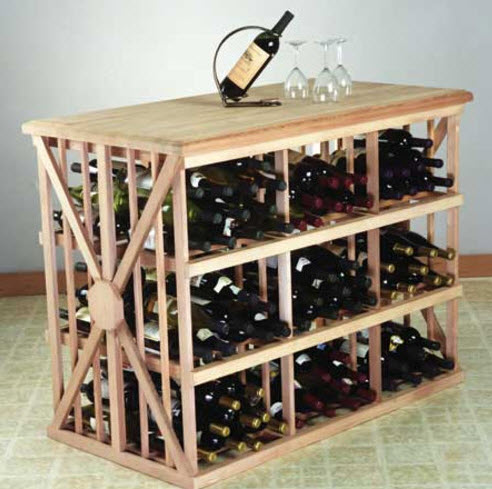 Storing your wine bottles is simple when you use a wine rack. Whether you are a collector of special wines or are just a casual drinker, it's important to have something available for your needs!
You may ask yourself, "Why should I use a wine rack?" The reason is quite practical. First of all, it allows you to keep all of your wine in one, convenient location. Furthermore, when you store wine on its side, the cork will stay wet. This guarantees that it does not dry out and crumble into your wine. Anyone who has suffered through a glass with little bits of cork in it knows how gross it is!
Our business has many different wine rack options available. You can purchase a small four bottle rack to keep wine handy in your kitchen or you can choose larger selections that are perfect for showing off your collection or building your own wine cellar. The choice is up to you!
When you are in the market for wine storage racks, you are sure to find the best selections available online at The Wine Kit. When you shop with us, you'll always save money on our racks, as well as our stemware, gift sets, and more.